Yehor Markelov (nickname – markeloff) is an e-sportsman from Dnipro, known to all fans of Counter-Strike 1.6. He achieved the greatest success with the Natus Vincere team, in which, in 2010, he was recognized as the best in the world. Since 2013 he has been playing in CS: GO tournaments. In 2018, he paused his career, but in May 2020, he reminded of himself by playing with old partners against CIS streamers in a show match.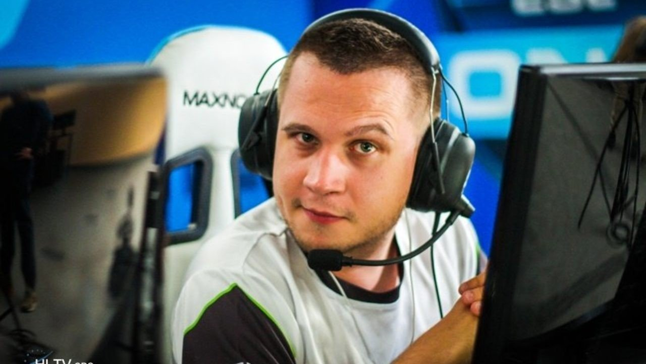 Yehor Markelov: the main milestones of the biography
Yehor Markelov was born in 1988 in Dnepropetrovsk. In 2005, together with the local team DTS.Chatrix, he took part in the CyberMetel tournament, where he reached the semifinals. Since 2009, he played for Natus Vincere (Na'Vi), in which he took 4 world championships. Markeloff was remembered by the fans for his aggressive style, aimed at killing from the first seconds.
| | |
| --- | --- |
| Name | Yehor Vadymovych Markelov |
| Date of birth | 12. 02. 1988 |
| Country | Ukraine |
| Teams | A-Gaming, Na'Vi, Astana Dragons, DTS, Flipsid3, HellRaisers |
| Role | AWPer |
| The current team | Retired |
| Дисциплины в киберспорте | CS 1.6, CS:GO |
In 2010, HLTV.org awarded Yehor the title of the best esports player in the CS 1.6 category. During the period 2009–2012. With the participation of markeloff, Na'Vi was considered the undisputed top, but after the team moved to CS: GO, its results deteriorated sharply. After Natus Vincere's failure in the 2013 season, the player moved to Astana Dragons (Kazakhstan). For markeloff, CS GO later became more diverse in terms of teams – he played for HellRaisers and Swedish FlipSid3.
Markeloff's config
markeloff's CS GO config is one of the most popular among novice players. Those who want to play with the settings of a famous sniper can do it at any time.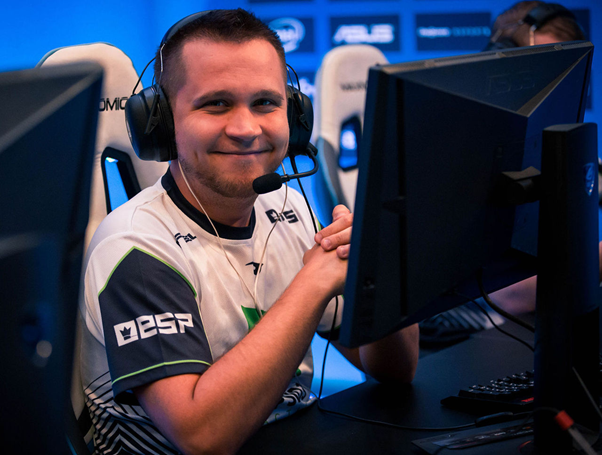 Game launch options
The launch parameters of the markeloff are as follows:
-freq 240 -console +cl_interp_ratio 1 +cl_cmdrate 128 +cl_updaterate 128
During the game, Yehor used the following devices:
ZOWIE keyboard;
ZOWIE mouse (for right-handed people);
Sennheiser GAME ZERO headphones;
mouse pad ZOWIE.
Markeloff's CS GO settings for the mouse: DPI 400 at a frequency of 500 Hz and a sensitivity of 1.9.
markeloff's CS GO crosshair parameters
markeloff's CS GO crosshair markeloff:
cl_crosshairalpha «200»;
cl_crosshaircolor «1»;
cl_crosshaircolor_b «50»;
cl_crosshaircolor_r «250»;
cl_crosshaircolor_g «250»;
cl_crosshairdot «0»;
cl_crosshair_t «0»;
cl_crosshairgap «-3»;
markeloff's CS GO graphics settings
markeloff's CS GO settings for the game screen:
resolution – 1280 x 768;
frequency – 120 Hz;
scaling – black stripes on the sides.
markeloff's Play style
In Na'Vi, markeloff was the main sniper. His work with AWP was truly groundbreaking for the time. He was responsible for the first murder and coped with his task brilliantly. The athlete often combined equipment, successfully using the AK-47 and M4A1, which allowed him to achieve impressive statistics. In just a year of performances in the team, he became the world's top.
markeloff's CS GO results were much worse. In the first season, Na'Vi's adaptation to the Global Offensive was slow and unsuccessful. This was largely due to Yehor's unwillingness to limit his AWP game functions. In 2013, he left the club, in which he achieved world recognition, but his further career did not confirm the correctness of this decision. It turned out that Markelov greatly overestimated his capabilities as a versatile player and did not achieve success in other teams.
How many hours does Yehor Markelov spend in CS: GO?
The player played in Counter-Strike: Global Offensive from 2013 to 2018.
Features of Yehor Markelov training in CS: GO
 Markeloff trained 7-8 hours a day.
What teams did he play for?
In CS 1.6, Yehor played for DTS, A-Gaming, HellRaisers, and Na'Vi. Markeloff's further career in CS: GO is associated with the following teams:
Flipsid3;
Astana Dragons;
HellRaisers.
Videos of his performances are available on YouTube
Player's salary and earnings
During the heyday of 2010-2012, the player earned about $ 150,000 in prize money. For 6 years of playing CS GO, he received a little more than $ 88 thousand.
Personal life
Yehor does not advertise the details of his personal life.
FAQ
Why did markeloff leave Na'Vi in 2013?
This is due to dissatisfaction with the team's results in CS: GO and the unwillingness to dwell on one game role.
What have you heard about Markelov lately?
In 2018, Yegor became an honorary member of the Ukrainian Cybersport Federation.
Does participating in an exhibition match in May as part of the classic Na'Vi mean the legend's return?
Judging by the latest interviews with the athlete, there is little chance of this.