DreamLeague Season 15 DPC Western Europe Upper Division is a DPC tournament that runs from April 13 to May 19. This is an online tournament with a prize pool of over $ 200,000. The format is standard – single round-robin matches BO3, the team that takes the first place gets into the Major Playoffs, the team that takes the second place will advance to the group stage at the Major, the teams that take the third and fourth place are qualified to the Major Wild Card.
Very soon, namely on Saturday, May 1, two teams Team Nigma and Brame, will meet in the group stage in a duel. The organizers schedule the start of the meeting of the teams at 22:00 Moscow time.
Team Rosters
Team Nigma Line-up:
– iLTW
– Miracle-
– MinD_ContRoL
– GH
– KuroKy
Brame line-up: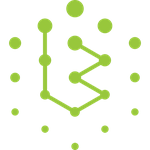 – Focus
– W1sh-
– SkyLark
– CTOMAHEH1
– SsaSpartan
Team Nigma is considered the favorite of this meeting. Bookmakers believe that the team will win with a probability of more than 68%. Team Winrate in the Last 3 Months: Team Nigma has a winrate of 37.50%, while Brame has a winrate of 62.50%.
In the last five meetings, the teams have the following results: Team Nigma – 1 win, 1 draw and 3 losses, Brame 3 wins, 2 losses.
The best odds are for Team Nigma to win 1.45, for Brame to win 4.26.