Dota Pro Circuit 2021: Season 2 – China Upper Division DPC tournament runs from April 13 to May 23. This is an online tournament with a prize pool of over $ 200,000. The format is standard – single round-robin matches BO3, the team that takes the first place gets into the Major Playoffs, the team that takes the second place will advance to the group stage at the Major, the teams that take the third and fourth place are qualified to the Major Wild Card.
Very soon, on May 2, in the group stage, two teams Team Aster and Vici Gaming, will meet in a duel. The scheduled start of the meeting of the teams will take place at 10:00 Moscow time.
Team Rosters
Team Aster Line:
— Monet
— White丶Album_白学家
— Xxs
— Borax
— LaNm
Состав команды Vici Gaming: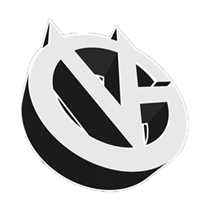 — poyoyo
— Ori
— old eLeVeN
— Pyw
— Dy
Vici Gaming is considered the favorite of this meeting. Bookmakers believe that the team will win with a probability of more than 52%. Team win rates in the last 3 months: Vici Gaming has a win rate of 62.22%, while Team Aster has a win rate of 50.00%. But do not forget that the teams have already played with each other, and the score of meetings is 16-8 in favor of Vici Gaming.
For the last five meetings, the teams have the following results: Vici Gaming – 3 wins and 2 losses, Team Aster – 3 wins and 2 losses.
The best odds are for Vici Gaming to win 1.83, for Team Aster 2.01 to win.