Seized's pro gaming career began in CS 1.6. However, his career peak was in CS: GO, where he fought for the colors of zNation, dAT Team, Begrip Gaming, and Natus Vincere. In the last team, he gained popularity, becoming the brightest star of his team and the CIS pro-scene.
| | |
| --- | --- |
| Name | Denis Kostin |
| Date of birth | 09.09.1994 |
| Country | Russia |
| Teams | fbgaming, USSR Team, Virtus.pro, USSR Team, place2play, RuSh3D, zNation, Begrip Gaming, Natus Vincere, FlipSid3 Tactics, Gambit Esports, UnderPressure, Runtime.gg, Vega Squadron, es4x, Cyber Legacy, BEZ ZP, Trident |
| Role | In-game leader, Rifler (lurker) |
| Current team | Trident |
| Disciplines | CS 1.6, CS:GO |
Denis Kostin Biography
The professional path of the seized has not been easy. In CS 1.6, he played in the USSR, Vifort, and other teams, but he never gained much fame until he moved to CS: GO in 2012. After that, the situation changed dramatically for the better. He played in bands popular in the CIS like daT Team, Znation, etc.
But the pro-player's real finest hour came when he was invited to Natus Vincere. With this team, he enters the world CS-arena and shines on it. However, over time, he leaves the camp of "born to win" and begins to wander in different clubs. For seized, Trident is his current team.
seized's config CS GO
This is the basic config of the pro gamer.
Game launch options
The launch parameters of the seized are as follows:
-freq 144 -tickrate 128
seized's CS GO crosshair settings
seized uses current crosshair CS GO settings:
cl_crosshairalpha 250;
cl_crosshaircolor 1;
cl_crosshairdot 0;
cl_crosshairgap -2;
cl_crosshairsize 2;
cl_crosshairstyle 4;
cl_crosshairusealpha 1;
cl_crosshairthickness 1;
cl_crosshair_drawoutline 0;
This commands should be used in console.
seized's CS GO graphics settings
Screen resolution: 1280 x 800.
Refresh rate: 240 Гц.
seized's tactics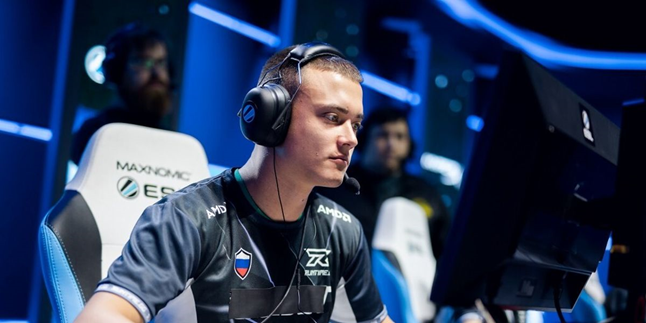 seized played the role of captain in almost every team. So he has a lot of experience. The main task that he sets for himself is to coordinate with teammates and not to die.
Judging by the video of the matches with his participation, for seized CS GO, it is, first of all, aim. Thanks to this, he can almost at any time grab the AWP and become the second sniper.
Nevertheless, he is such a versatile player that he can replace literally anyone in the game – a captain, a lurker, or even an entry fragger. And he always does it so well, as if he knows the enemy's actions in advance.
How many hours does Denis Kostin spend in CS: GO?
Denis has over ten years of cybersport experience. Of course, like any professional, he spent thousands of hours in the game. Otherwise, I would never have become what he became in eSports.
seized's CS: GO training process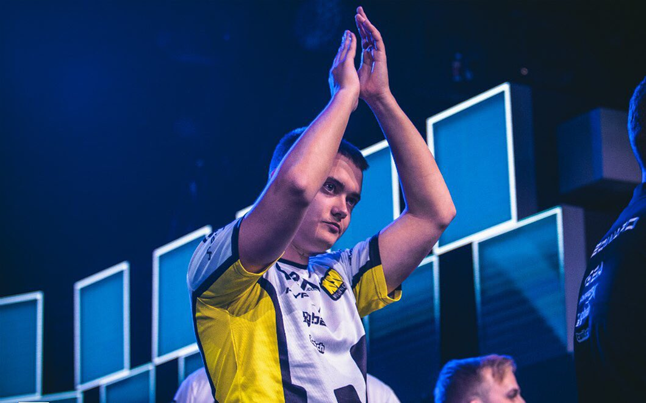 For seized, CS: GO is a victory at any cost. Therefore, he can play in any position. For this reason, his training takes place on a variety of maps, which are most suitable for honing a particular skill.
Transfers
During his career, seized played in the following teams:
Fbgaming;
USSR Team;
Virtus.pro;
USSR Team;
place2play;
RuSh3D;
zNation;
Begrip Gaming;
Natus Vincere;
FlipSid3 Tactics;
Gambit Esports;
UnderPressure;
Runtime.gg;
Vega Squadron;
es4x;
Cyber Legacy;
BEZ ZP;
Trident.
How much did seized earn in his career?
For seized, CS GO has become an excellent source of income. According to his personal admission, he began to receive a salary in NAVI for the first time. At first, it was $ 500. Then – $ 800-1000. And then it grew to $ 6 thousand and even 10 thousand.
According to official figures, his total prize money is $ 339,684. However, as Denis noted in one of his interviews, this is far from the full amount since it includes only a part of the money he received during his career. However, it does not take into account the salary and other financial components of his gaming profession.
Personal life
For seized, CS GO has long been central to his life. However, that did not stop him from maintaining a close relationship with his family, even though their initial opposition to his hobby.
In his free time, the pro-player prefers to watch movies. Besides, he has well-developed social media accounts with tens of thousands of followers, with whom he likes to share various events from his life.
seized's answers questions on interview he gave to Daniil "Zeus" Teslenko
What advice can you give to future countstrikers?
If you want to break into the top, work harder than others. And since many people spend just an insane amount of time on the game, at least for a couple of years, they will have to forget about almost everything else in life.
What is the most offensive defeat for you in your career?
Of course, in the final with the Brazilians. There was nothing that upset me more.
What is the main victory in your life?
My main victory is that I defended my desire to play despite my parent's will.
What would you be if it weren't for CS?
My grandmother and mother are professional volleyball players. So I would probably play volleyball too. However, the appearance of the COP in my life decided everything. But, despite serious conflicts with parents, it was still the right decision. This is confirmed, for example, by the fact that since the age of 18, I have never taken money from my parents.