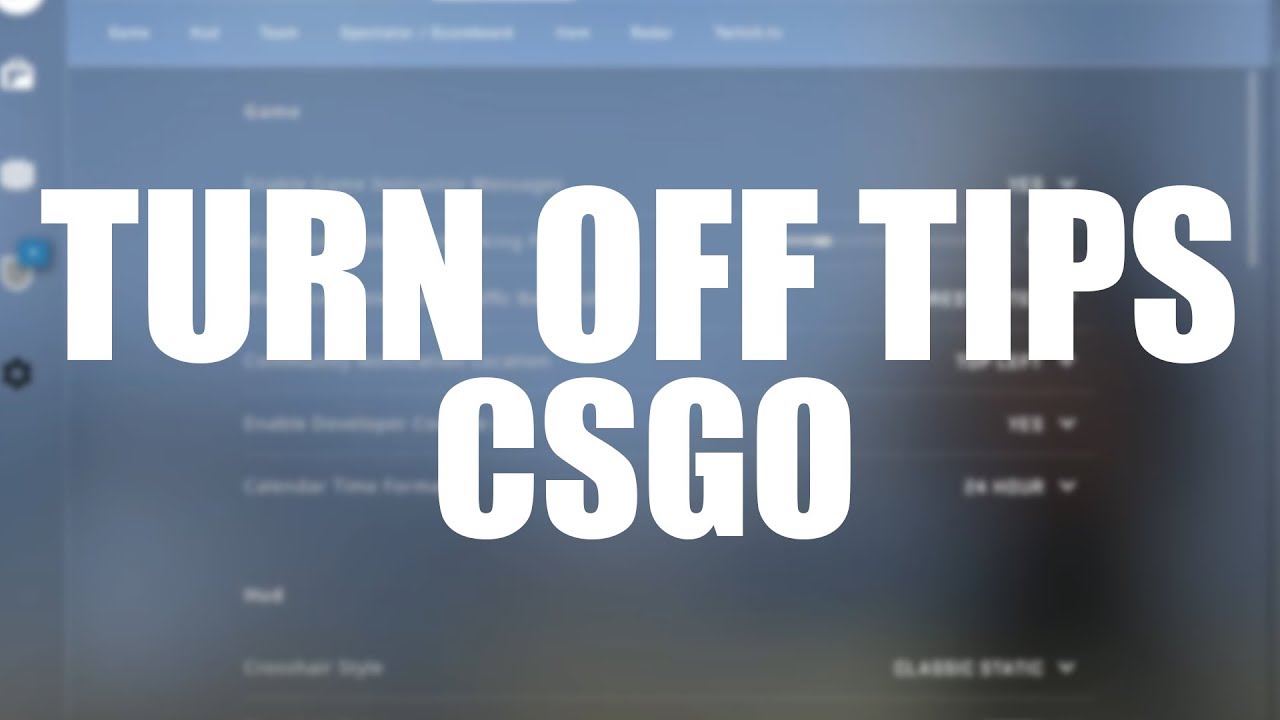 How to turn off hints in CS:GO (Counter Strike: Global offensive)
This article will tell how to turn off pop-up hints in CS:GO. But first, you need to figure out what they are and what they are generally needed for.
What for the pop-up hint in CS: GO need?
In fact, hints are an extremely useful thing, but only for complete beginners who do not even know what keys are used in the game. With their help, you can learn how to recharge promptly, walk through doors, jump, sit down and move.
However, for more experienced players, hints that pop-ups during a tense battle are more annoying and distracting than helping, so they often disable them.
There are two kinds of hints. The first one is the game ones, which were described above. Through their use, CS:GO teaches gamers how to act and navigate in the game correctly. The second ones are highlighted when users connect to the server. In fact, these are not even always exact hints. Most often, we are talking just about useful tips or a description of certain game moments.
Often, such recommendations do not bother anyone because reading something useful about your favorite game is much more fun than just watching how the server is loading.
How to turn off hints in CS:GO, a 100% working method
To do this, you should:
1. Click on the settings.
2. Click on the "Game".
3. In the window that opens, opposite the "Enable game instructor messages," select "No".
After these actions, annoying hints will no longer appear during the game.
Whether the user needs hints for the period of loading the game server is up to him to decide. But if you want, you can turn them off. To do this, you need to know how to disable hints in CS: GO through the console. In fact, it is not difficult: enter the command "cl_autohelp 0" into the console – and tips with recommendations will no longer be highlighted during server startup.
FAQ
Will the hints return after reinstalling the CS:GO?
Yes. But you can remove them again in the above way.
How to turn off hints in CS:GO so that you can forget about them forever?
Use the "gameinstructor_enable 0" console command. After that, the player will not worry about prompts even after reinstalling the CS: GO.
What to do if prompts are disabled in the settings but still pop up?
For this purpose, you can also use the command "gameinstructor_enable 0". She will definitely turn off the hints.
How do I open the game console?
The vast majority of commands in CS:GO require use in the console. It can be activated using the "~" key, which, as a rule, is located on the keyboard immediately below the "ESC" button.