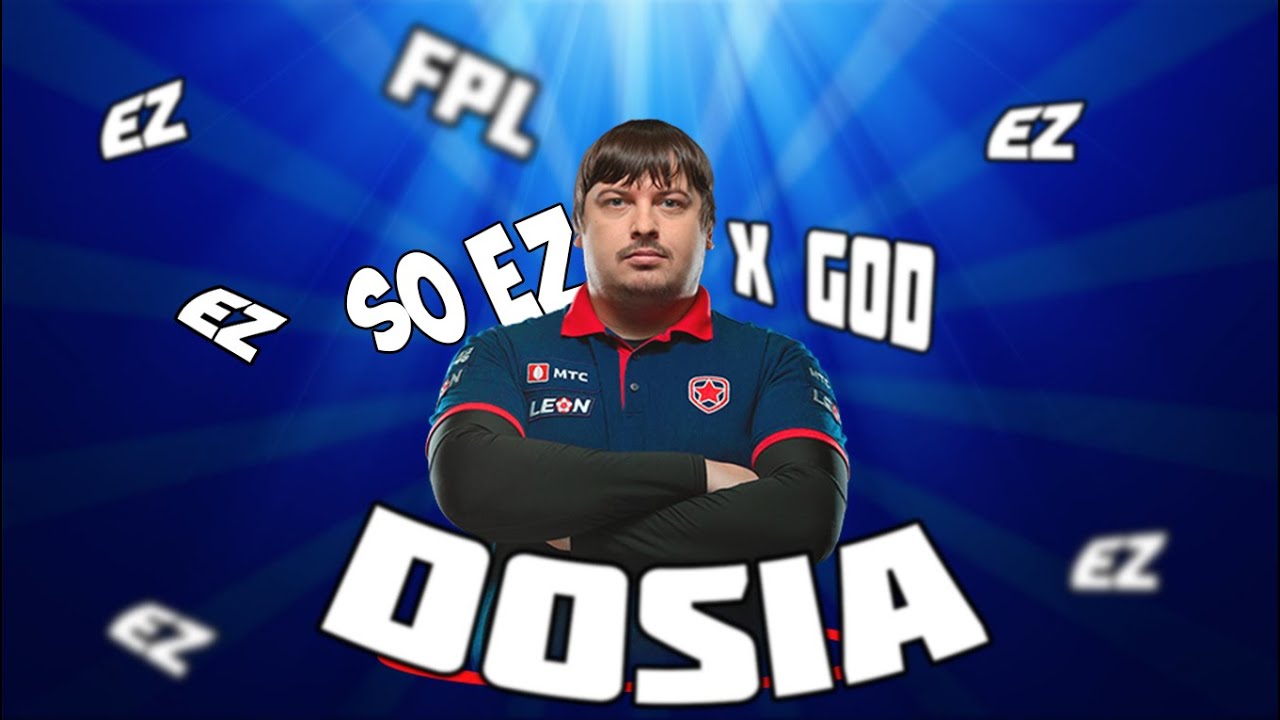 Dosia has been the strongest Russian counter-striker with top skills for many years.
Already in 2011-20012, playing for Moscow Five and tp.uSports, Mikhail reached the world level of the game, and in 2017 he became the champion of the Major as part of Gambit Esports.
| | |
| --- | --- |
| Name | Mikhail Stolyarov |
| Date of birth | 19.06.1988 |
| Country | Russia |
| Teams | forZe, Virtus.pro, Gambit Esports |
| Role | In-game leader,Rifler |
| Current Team | Active |
| Disciplines | CS 1.6, CS:GO |
Mikhail Stolyarov Biography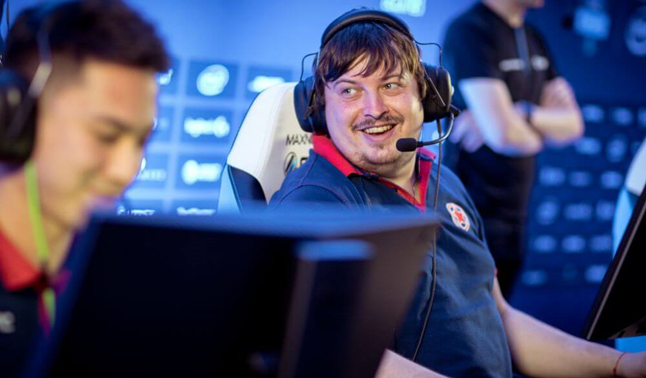 Dosia's first steps on the pro-scene took place in 2007 in CS 1.6. However, like many others, in 2012, he continues his esports path already in CS: GO as part of Virtus.pro. Having not achieved much success with the team, Mikhail joins Astana Dragons and becomes one of the best at TECHLABS Cup 2013 tournament.
In 2013 he transferred to HellRaisers, and in 2014 he conquered Acer Predator Masters Season 1. In 2016 his career peaked – he was invited to the Gambit Esports club. Dosya won titles at DreamHack Open Winter 2016, Adrenaline Cyber ​​League 2016, ROG Masters 2017, PGL Major Kraków 2017, and DreamHack Open Austin 2017.
In 2019, the player transferred to OneThree.TSG, and in 2020 – to the Mustang Crew. However, he soon left the team. Thus, for Dosia, the Mustang Crew has become the last club in his professional career.
Dosia's config CS GO
This is the most commonly used Dosia config. Of course, he sometimes changes some settings, but he often turned to this particular configuration in important matches. To use config, you will first need to download the game to your Steam account.
Game launch options
The launch parameters of the Dosia are as follows:
-noforcemaccel -noforcemspd -noforcemparms -freq 120 -tickrate 128 -nojoy
Dosia's CS GO crosshair settings
Dosia uses current crosshair CS GO settings:
cl_crosshairalpha 999;
cl_crosshaircolor 1;
cl_crosshairdot 0;
cl_crosshairgap -3;
cl_crosshairsize 1;
cl_crosshairstyle 4;
cl_crosshairusealpha 1;
cl_crosshairthickness 0.5;
cl_crosshair_sniper_width 1;
cl_crosshair_drawoutline 0;
This commands should be used in console.
Dosia's CS GO graphics settings
Resolution: 1024 × 768.
Refresh rate: 144 Hz.
Dosia's tactics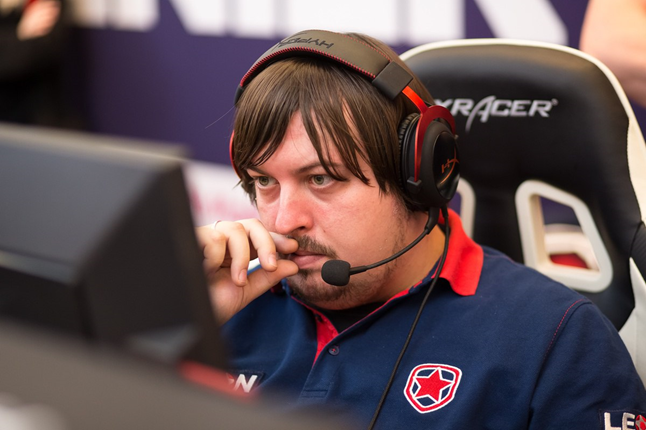 According to the video of matches with him, CS GO has always been interesting for Dosia by various weapons types. However, most often, he "made" frags with an assault rifle. His trick was both a good sense of the game and an amazingly accurate prediction of the opponent's actions.
How many hours does Mikhail Stolyarov spend in CS: GO?
Dosya devoted more than one year and literally thousands of hours of his life to the CS: GO game. As, however, almost any other CS esports player.
Dosia's CS: GO training process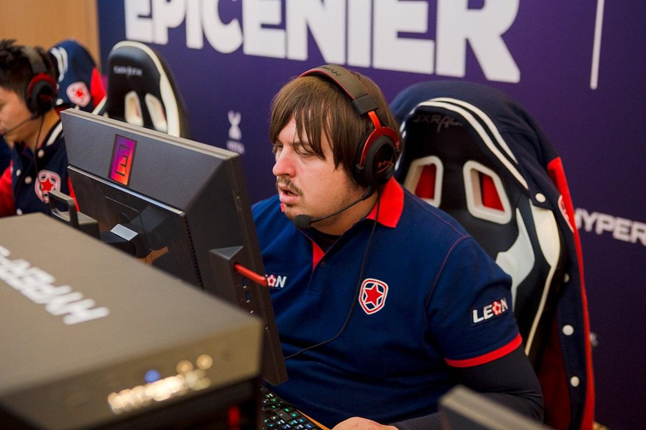 For Dosia, CS: GO is, first of all, aim. He practiced it on the classic Aim Botz maps for this purpose, as well as Training_Aim_CSGO2.
Transfers
Dosya played in many teams:
AgAt;
tp.uSports;
ProPlay.ru;
CMAX.gg;
forZe;
Meet Your Makers;
Moscow Five;
place2play.ru;
RuSh3D;
Virtus.pro;
Astana Dragons;
HellRaisers;
HS.GG;
Gambit Esports;
OneThree.TSG;
Mustang Crew.
The last team on this list is also the last in his career.
How much did Dosia earn during his career?
For Dosia, CS GO has been the main hobby and a good source of income for almost two decades. He started with a salary of $ 300, but at the peak of his career, it has already grown to $ 10,000-12,000.
In one of his interviews, he noted that his career's largest cash prize was $ 70,000 for a victory in a Major. With this money, he bought himself an apartment. The total sum of all his prize money, according to official statistics, is $ 331,051.
Personal life
For Dosia, CS: GO became everything for a long time. However, fortunately for a pro-gamer, this did not prevent him from establishing his personal life. Mikhail tied the knot on September 23, 2017.
His brother was also fond of CS and, at first, even played in the same team with Dosia. However, over time, he decided to quit esports. Mikhail also has a mother and sister who live in Moscow.
Now the former pro player concentrates on his own streaming activity, as his content is widely popular.
Some answers from an interview with Dosi to Alexey "OverDrive" Biryukov
Remember the first time you played CS?
This happened in Ufa at the RTI Internet cafe. For about a year, I played Half-life, StarCraft, and WarCraft there, but at some point, they brought us a CD with CS, and we installed the game on all computers. I still remember shooting the bridge with AWP from my favorite position on Dust – from the balcony.
Do you remember your first team and tournament?
I was 12 years old, and I had to go with my team to a neighboring city. To do this, I needed a passport, but since it can only be obtained at the age of 14, I had to present a birth certificate, which I forgot a little earlier in the summer camp. In the end, I was unable to travel, so my first experience can be considered unsuccessful.
How did you come up with your esports nickname?
Initially, as a child, my name was Dosa. However, over time, everyone began to call me Dosia, and this nickname finally stuck with me. I even got used to him and decided not to leave him, even after switching to e-sports.
How did the nickname Dosia X God come about?
Once upon a time on the HLTV.org forum, fans started an ironic vote for those who deserve the most attractive player's title. I won. And then Groove decided it was actually a cool idea, and made a whole show out of it, creating a video that went viral and forever stuck to me the extended nickname Dosia X God.