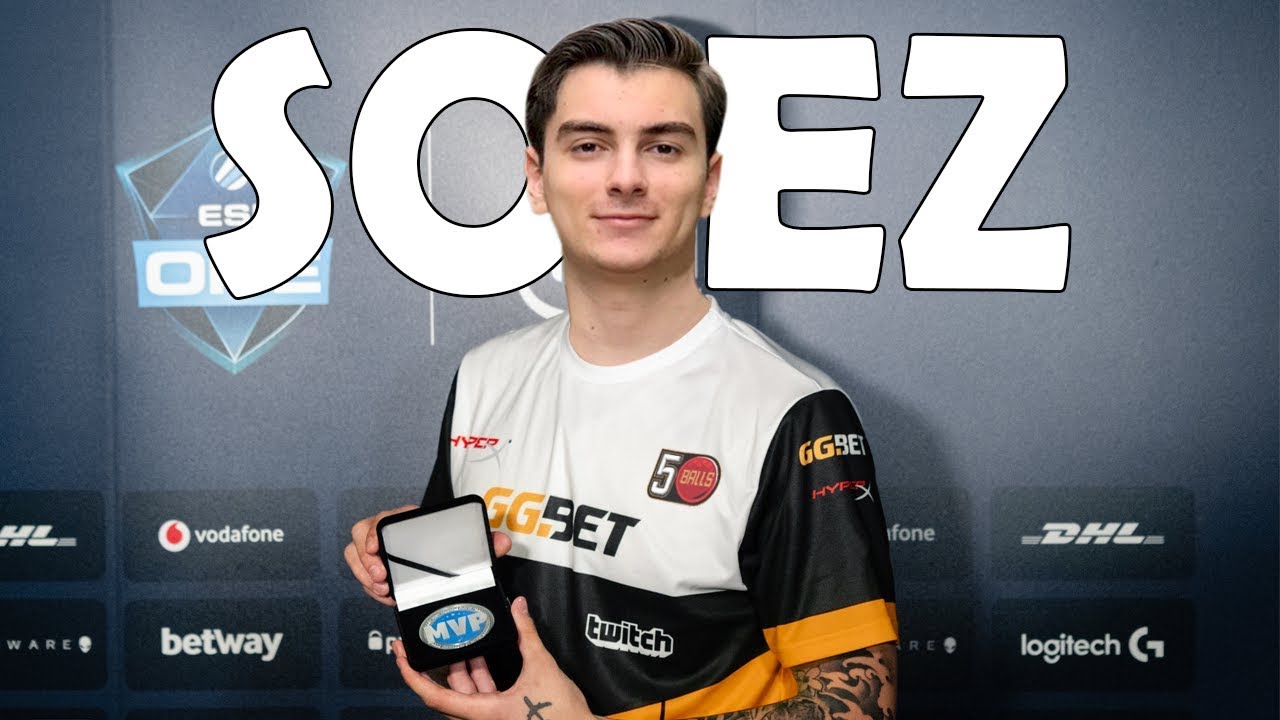 CS:GO player Stefan Ailazian (1mpala)
Stefan Ailazian, aka 1mpala, is a Ukrainian professional esports player and streamer in Counter-Strike: Global Offensive, who also previously played in Dota 2 and Valorant. Since the fall of 2020, he has been playing for the 5balls team, with which he has not yet reached high results in competitions.
Stefan Ailazian's biography
Stefan Ailazian was born in Kharkiv on February 27, 1999. He became interested in video games as a child and started playing CS back in 2006. In 2016 he first appeared on the "big stage" in CS: GO. He played for Ha MaSSe, OutPlayed, $ HAMELE $$, but couldn't achieve great success with the teams. At the end of 2017, I entered KNURE, specializing in programming, and at that time started playing for 5balls, having signed an agreement with SFT e-Sports, but at the beginning of 2018, the club left the roster.
In addition to the "counter", 1mpala also played in Valorant but returned to CS: GO in 2020. In addition to tournaments, Impala streams video games on the Twitch platform. He has about 300 thousand subscribers and over 16 million views. As a streamer, he is even better known to a broader audience.
1mpala's CS:GO config
You can download the current 1mpala CS: GO config with binds, radar, and sight on this page. CFG contains all the parameters of the game used by the player. Unlike the top professional KS'ers, the 1mpala KS: GO settings are far from minimal. This is dictated by the need to ensure the quality of the picture in streams. Thanks to the powerful hardware, the player combines crisp graphics and high performance.
1mpala uses such devices:
mouse– ZOWIE FK2;
mouse pad– ZOWIE G-SR-SE Divina;
keyboard– Ducky One 2 RGB;
headphones– HyperX Cloud Alpha.
The player is not limited to one set and is constantly experimenting using other devices, which can be found in his video.
1mpala's launch options
-tickrate 128 -novid +fps_max 400 +mat_queue_mode 2 r_dynamic 0 -untrusted -allow_third_party_software
1mpala's CS:GO crosshair settings
cl_crosshairalpha 255;
cl_crosshairsize 2.5;
cl_crosshairstyle 4;
cl_crosshairthickness 0;
cl_crosshairgap -3;
cl_crosshair_drawoutline 0;
cl_crosshair_outlinethickness 1;
cl_crosshaircolor 1;
cl_crosshaircolor_b 255;
cl_crosshaircolor_g 255;
cl_crosshaircolor_r 255;
cl_crosshairdot 0.
1mpala's CS:GO graphic and other settings
CS:GO player 1mpala plays with high settings, he uses the following game parameters:
resolution – 1920 х 1080;
aspect ratio – 16:9;
mouse sens – 1,57;
Windows sens – 6/11;
sens– 1600 DPI.
1mpala's tactics
Stefan is not a strict adherent of specific tactics. The tactics of 1mpala CS: GO are experiments, various moves, and tricks, improvisations depending on the map and the layout of the match. He regularly improves his skills and shares his gaming sessions on streams.
How many hours in CS:GO has played 1mpala?
According to the 1mpala account on Steam, as of May 2021, the player has more than 15 thousand hours behind the player playing CS. You can view the current number of hours, the player's rank, and his inventory there.
1mpala's Steam avatar:
1mpala's CS:GO training process
1mpala's training with 5balls is carried out regularly, and the player also broadcasts streams almost every day, in which he improves his skills. Furthermore, he adheres to different tactics, constantly experiments with game settings and tactics in order to get into the ratings of the best CS:GO players.
Transfers
FreeSlot;
Tempest Esports;
Ha MaSSe;
$HAMELE$$;
Rule Breakers;
SFT;
5balls.
How much does a player earn?
Stefan does not disclose information about regular earnings, does not have a permanent salary in 5balls, and has not won significant prize money in tournaments. However, streams bring income to the player. Streambase's monthly payment from affiliate programs and ad integrations is about $ 1,500.
Personal life
1mpala does not advertise his personal life on social networks, so there is little information about his marital status and hobbies. It is known that Stefan has a girlfriend named Anna, who is also a streamer and broadcasts games on Twitch under the nickname AKKRI_.
FAQ
What team does 1mpala play for?
5balls.
What other games did 1mpala play?
CS: GO, Valorant, and Dota 2.
How many subscribers does 1mpala have?
1mpala has about 300k Twitch subscribers.