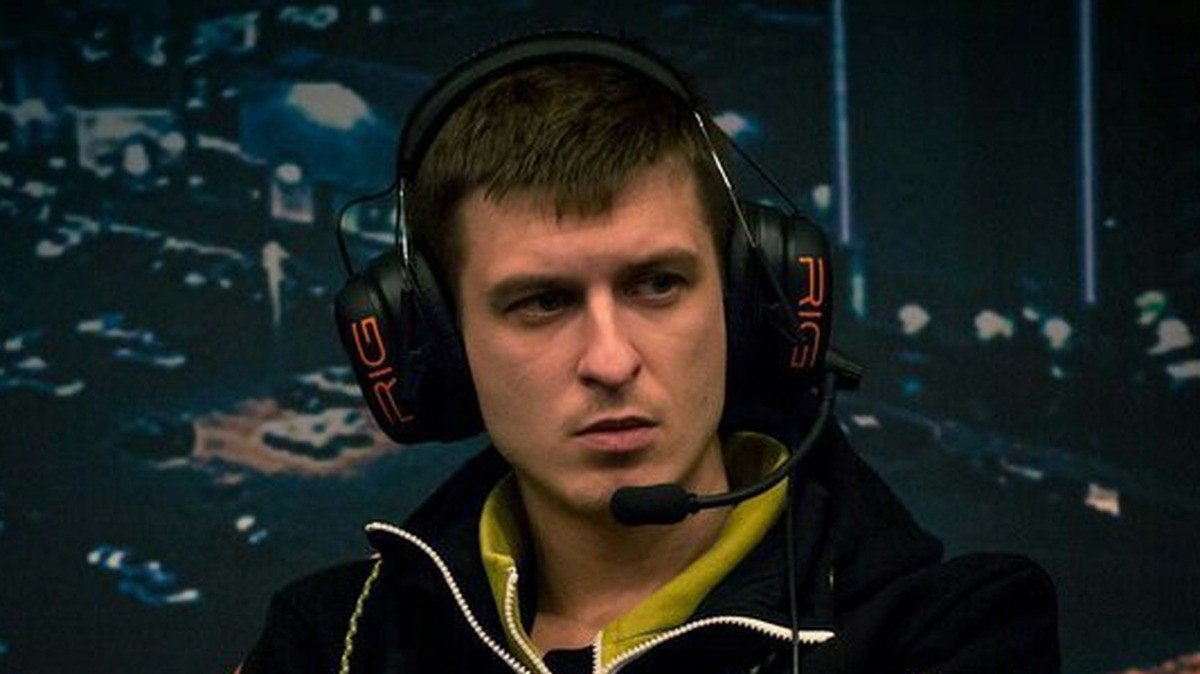 CS:GO player Serhii Ishchuk (Starix)
Serhii Starix Ishchuk is a Ukrainian cyber sportsman and trainer performing in various types of Counter-Strike. He has been an experienced tournament player since the dominance of CS 1.6.
Serhii Ishchuk's biography
Serhii Ishchuk, known under the nickname Starix, was born in Ukraine on 12/14/1987. He became interested in video games in the early 2000s, participated in local tournaments since 2001, and in 2004 began his career at a high level. With the teams of 5 Stars, Amazing Gaming, eXplosive, KerchNet, he participated in CS 1.6 tournaments, took high places. In 2010, Serhii joined the NaVi team, becoming one of the best esportsman of the year, according to HLTV.
After the release of the new CS: GO game, Starix, together with his teammates, switched to it, confirming the high level in the new discipline. In 2015, Ischuk ended his active playing career and took over as a coach in the NaVi team. He coached her until 2016, and after Valve imposed the restrictions, he resumed his career as a player in the Under Pressure team.
At the end of 2020, Starix, who resumed his coaching practice, received a 10-month disqualification for using a bug in observation mode. At that time, he was the mentor of the Hard Legion.
Starix's CS:GO config
During the years of the player's career, the athlete used the following hardware:
Monitor – BenQ XL 2540.
Mouse – ZOWIE FK2.
Mouse pad – SteelSeries QcK Heavy.
Keyboard– HyperX Alloy FPS.
Headphones– HyperX Cloud II.
He used these devices in 2019.
Starix's CS:GO launch options
-console -freq 240 –novid –tickrate 128
Crosshair settings
cl_crosshairalpha «200»;
cl_crosshaircolor «5»;
cl_crosshaircolor_b «2»;
cl_crosshaircolor_r «50»;
cl_crosshaircolor_g «250»;
cl_crosshairdot «0»;
cl_crosshairgap «-1»;
cl_crosshairsize «3»;
cl_crosshairstyle «4»;
cl_crosshairusealpha «1»;
cl_crosshairthickness «1»;
cl_fixedcrosshairgap «3»
cl_crosshair_outlinethickness «1»;
cl_crosshair_drawoutline «0»;
cl_crosshair_sniper_width 1.
These Crosshair settings in CS: GO were used by Starix after he resumed an active playing career. The entire file of the KFG player's config contains the radar parameters, key binds, and other settings of the CS: GO Starix.
Graphics and mouse settings
Starix's CS:GO graphics settings are as follows:
Resolution – 1280 х 960;
Aspect Ratiо – 4:3;
Refresh rate – 240 Гц.
Starix's CS: GO moyuse settings:
Sens – 400 DPI;
In game sens – 2,9;
Windows sens – 6/11;
Zoom sens – 0,9;
Acceleration – disabled;
Direct input – enabled.
Starix's tactics
The tactics of Starix from the Hard Legion team, like NaVi under his leadership, have always been based on control over what is happening on the map and coherence of actions. Sergii Ishchuk is a flexible fighter and trainer who adapts to the conditions and strength of the opponent. Having become a mentor of teammates, he always clearly directed the team's actions, constantly maintaining contact and pointing out who to act, what equipment to use, whom to attack, etc.
How many hours in CS: GO has Starix?
According to Steam, as of May 2021, Starix has spent 12,768 hours playing Counter-Strike: Global Offensive. His title in the game is Global Sentinel (5th level out of 6).
The Starix's Steam account avatar looks like this:
Starix's Training process
The training day of an esports player in preparation for the tournament begins at 14:00 with analytics and analysis of previous matches. In the evening, after 17:00, Starix's game training takes place. It takes up to 10 hours. In this mode, the team works seven days a week before the competition.
Transfers
NaVi;
Team Spirit;
k1ck eSports Club;
Runtime.gg;
OwmS;
Melbet;
1win;
Hard Legion.
How much does he earn?
The official prize money won by Starix in CS:GO is just over $ 120 thousand since the peak of Sergii's career came at a time when esports was not yet so popular. The most significant Starix salary in the team reached $ 7 thousand per month.
Personal life
Sergii does not advertise the details of his personal life, so there is little information about his family and hobbies. However, it is known that Starix likes fast cars, but, by his admission, he does not understand them.
FAQ
Which team does Starix play for?
As of 2022, a player without a team is serving a 10-month ban for cheating.
What teams did Starix train?
Sergii Ischuk was a coach of NaVi and Hard Legion.
What games does Starix stream on Twitch?
Besides CS:GO, Sergey plays and broadcasts Valorant, Resident Evil Village, Witcher 3.