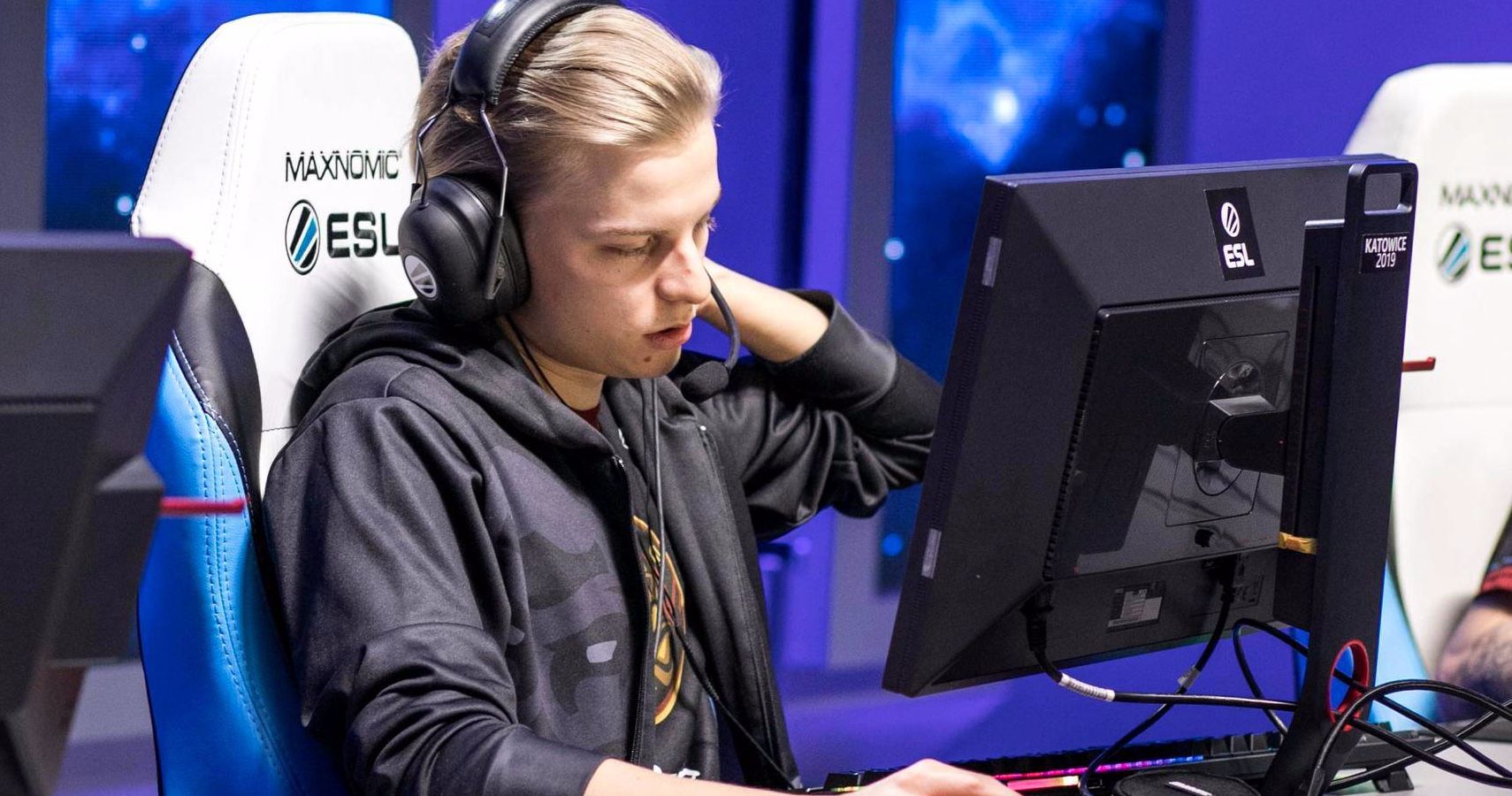 CS:GO player – Aleksi Antti Kaarlo Virolainen (aleksib)
Aleksi Virolainen is a professional Finnish Counter-Strike: Global Offensive player known as aleksib. He currently plays for the OG team and is its captain.
Aleksi Virolainen's biography
Aleksi Virolainen was born in Finland on March 30, 1997. The guy started his esports career with the classic CS 1.6. However, after releasing the CS: GO game, he switched to a new discipline. He started playing CS: GO in 2009 and started his professional career in 2015. With the Recursive eSports team, he began his path to the top and quickly succeeded, becoming one of the most famous CS: GO players.
Aleksib gained great fame by joining the ENCE team in 2016. After that, he began to move forward, progress, and his name was heard. In 2019, the player joined the OG team, the honor of which he still defends as its captain.
aleksib's Steam avatar:
aleksib's config
You can download the aleksib CS: GO config here. KFG contains settings, sight, game radar, keyboard binds, and other player parameters. The configuration of aleksib CS: GO is not quite typical for professional players. It does not use the minimum display resolution but adheres to the classic graphics aspect ratio of 4:3, which stretches the picture to fill the entire display. Aleksib CS:GO settings are listed below.
aleksib's launch options
-novid -console -freq 240 -tickrate 128
Crosshair settings
cl_crosshairalpha "255"
cl_crosshaircolor "1"
cl_crosshairdot "0"
cl_crosshair_t "0"
cl_crosshairgap "-3"
cl_crosshairsize "2.5"
cl_crosshairstyle "4"
cl_crosshairusealpha "1"
cl_crosshairthickness "0"
cl_crosshair_outlinethickness "1"
cl_crosshair_drawoutline "0"
Настройки КС: ГО aleksib's CS:GO settings
Resolution— 1440 х 1080, aspect ratio 4:3, stretched image.
Refresh rate — 240 Гц.
Mouse DPI — 800.
Mouse sens in CS:GO — 0,95.
Mouse sens in Windows — 6/11.
Mouse sens in zoom — 1.
Mouse acceleration — disable.
Direct input — enable.
The player uses a Logitech G PRO Wireless mouse. He uses this device with a SteelSeries QcK Heavy mouse pad. Monitor – ZOWIE by BenQ XL2546, keyboard – SteelSeries Apex Pro TKL, and headset – SteelSeries Arctis Pro.
aleksib's tactics
Distinctive features are tactical flexibility and variety of aleksib, CS:GO for him is a field for experimentation. Traditionally, the player is focused on the attack he interacts with from the first seconds. He often goes with the team's attacking link early on, boosting the team's firepower.
Preferring a fast course of events, the player can slow down the battle if victory requires it to press again in the end and take over. Often, aleksib forces the opponent to play according to his scenario, concentrating on the map's limited location. This allows you to dominate the battle without even having OG attacking superstars.
How many hours in CS:GO has aleksib played?
Since the Aleksib CS: GO account is private, the player's statistics are hidden from prying eyes. It is not yet possible to find out how many hours the user spent in the game and see the ranks and inventory.
aleksib's CS:GO training process
As aleksib says, team OG is forced to work on bugs and improve as quickly as possible due to the tight competitive schedule. Therefore, an esports player and his comrades often train on the day of battles, after tournament matches. During training, aleksib and partners analyze their mistakes, trying to improve their tactics and avoid similar mistakes in the following games.
Transfers
aleksib's first team in CS: GO was the Finnish Recursive eSports, in which he played in 2015-2016. Then the cybersportsman played for the following teams:
SkitLite Gaming (2016);
Findictus (2016);
ENCE (2016, 2018–2019);
ENCORE (2016–2017);
HAVU Gaming (2017–2018);
OG (2019 – н. в.).
How much does the player earn?
According to open sources, the total amount of prize money earned by aleksib in a professional career is $284 thousand. However, the regular salary of a player on the team is unknown.
Player's personal life
Aleksi Virolainen does not advertise the details of his personal life. However, it is known that due to the busy tournament schedule, CS: GO remains his main hobby, and the player does not have time for entertainment and hobbies.
FAQ
What team does aleksib play?
As of 2021, the player stands for the OG team.
What is the player win rate?
According to statistics, aleksib won about 57% of matches in competitive games.
What is aleksib Instagram?
@aleksivirolainen.