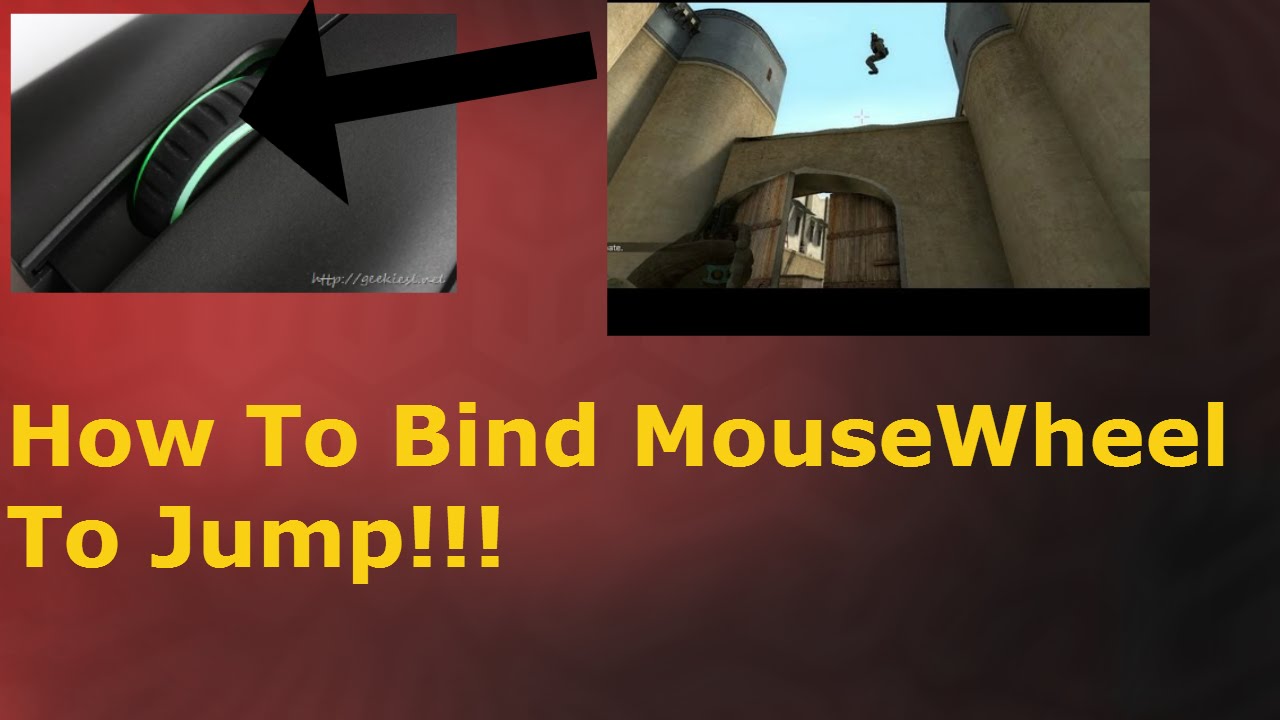 CS:GO mouse wheel scroll jump bind
By default, in Counter-Strike: Global Offensive, the jump is set to the spacebar, which is familiar but sometimes not very convenient. A good jump allows you to kill enemies on the fly, jump on different boxes and other objects, deftly dodge opponents. You can make a convenient bind by programming a jump on the CS:GO wheel.
Mouse wheel scroll jump bind reassignment options
Options menu
Simple but not very flexible
Console commands
Simple and flexible
Config file
Flexible but not very easy
How to bind jump in settings
You need to go to the game control settings to use the standard tools. In the settings, you need to find the "Jump" parameter and instead of a space, set another button, for example, the mouse wheel down or up.
Bind to the jump on the mouse wheel commands
To bind a jump to scroll the mouse wheel using console commands, you need to:
Open the console by clicking the «~» key.
Enter the code "bind "mwheelup" +jump" in the input line to jump up by scrolling up or "bind "mwheeldown" +jump" – down.
To remove the space jump, type "unbind "SPACE" +jump".
Editing the config file
The command to jump on the mouse wheel in CS:GO can be written in the config. To edit it, you need:
Find the folder with the game files, and in the "csgo / config /" section, find the "config_default.cfg" file.
Open the file in notepad and find the line "bind "SPACE"".
Replace the specified string with one specified in the previous paragraph.
Save the file and start the game.
In addition to bind jump CS: GO on the wheel, you can manually change other control parameters in the config file. The advantage of this method over the standard settings is that the user can easily assign the same action to different buttons or, conversely, assign two steps to one key simultaneously.
FAQ
Can a bunnyhop be bound on a mouse wheel?
A ready-made jump in CS:GO on a wheel is the fruit of the player's skills, not binds. It would help if you learned how to do a high-quality jump on your own while simultaneously moving the character around the map and jumping.
How to bind jump on the mouse wheel and space simultaneously?
To keep both jump options, just don't type "unbind "space"" after the wheel bind in the console.
How to do a mouse wheel duck bind in CS:GO?
The crouch bind is done the same way as the jump bind, but instead of "+ jump" in the console commands, you must enter "+ duck".