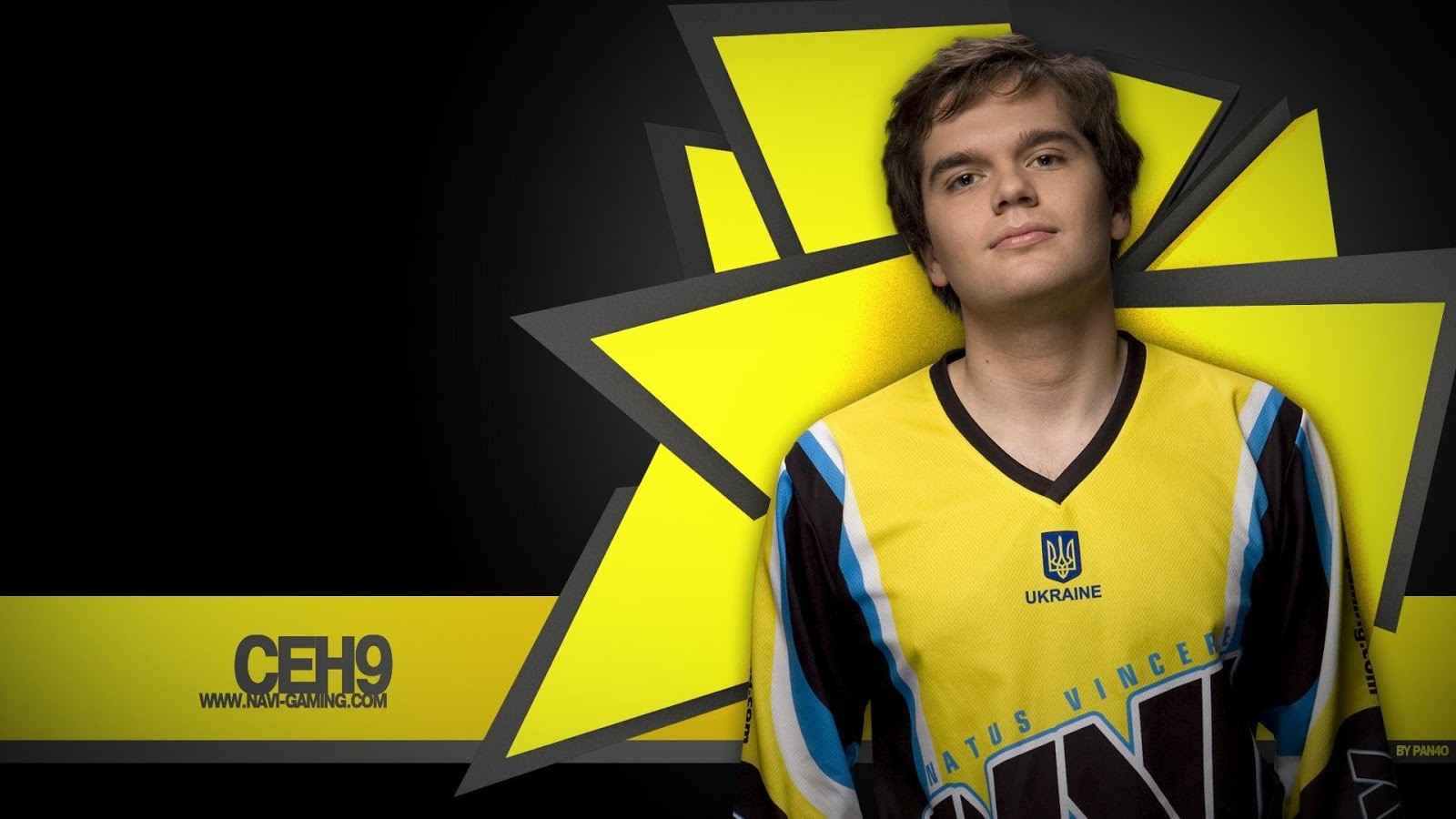 One of the best CS:GO professionals in Ukraine in the recent past (and now a coach, commentator, and analyst) is known under the nicknames ceh9, esenin, and sen9. Arseny's avatars on social networks can be accompanied by the nicknames Senya CS GO and Senya Navi – everyone knows him under such pseudonyms.
Arseny's peak of fame was in 2010-2013. Then ceh9 played in the star team Natus Vincere.
Best places and titles:
Champion – 18 tournaments.
Second place – 15 tournaments.
Third place- 23 tournaments.
How much does CS:GO player Sen9 earn?
Income by years:
Year
Online
Offline / LAN
2014 г.
$ 840.00
2
$ 40.00
1
$ 800.00
1
2013 г.
$ 4 566.61
15
$ 384.33
6
$ 4 182.28
9
2012 г.
$ 14 716.38
10
$ 2 000.00
1
$ 12 716.38
9
2011 г.
$ 19 771.92
14
0.00
0
$ 19 771.92
14
2010 г.
$ 41 169.26
14
0.00
0
$ 41 169.26
14
2009 г.
$ 3 372.67
8
$ 28.00
1
$ 3 344.67
7
2008 г.
$ 1 076.00
3
0.00
0
$ 1 076.00
3
2006 г.
$ 29.70
1
0.00
0
$ 29.70
1
2004 г.
$ 60.00
1
0.00
0
$ 60.00
1
In total, CS GO player Senya earned: $ 85,602.54. From other types of Senya's salary, there is the following information:
Monthly earnings in the Twitch affiliate program – $ 2,525.
Earnings per month from advertising – $ 1,178.
As you can see, he has several options for earning money.
Arseniy Trynozhenko Biography: Natus Vincere
Arseniy Serhiyovych Trynozhenko, the future Ukrainian cyber sportsman, was born on January 3, 1989, in Lviv. 20 years later, in 2009, Senya became a professional esports player. But at first, he got carried away with Counter-Strike 1.6.
The player moved to a new discipline – CS GO – only in 2012. As part of the Natus Vincere team, he reached the final of StarLadder StarSeries VI and won bronze at the TECHLABS Cup 2013. In December 2013, Senya CS GO ended his professional esports career. Nevertheless, continued to be a streamer in the NaVi team.
In 2017, Arseniy took the assistant coach of the pro100 team, and in 2019 he became the roster's mentor. At the same time, in 2017, he began working as a commentator and e-sports analyst at RuHub studio and later at Maincast. Voted the best CS GO commentator in 2017, 2019, and 2020. He plays on Twitch in Just Chatting. He has 654 945 subscribers in various social networks and channels. The number of views – 40 402 530.
Ceh9's CS GO config, inventory, and devices
Equipment:
Monitor AOC G2460PQU.
Mouse ZOWIE EC2-A.
Keyboard HyperX Alloy FPS.
Headset HyperX Cloud Alpha.
Mouse pad ZOWIE G-SR.
Sen9 turns off the music in the game to hear footsteps. He prefers to use headphones over speakers.
ceh9's interface settings (HUD):
cl_hud_background_alpha 0.300000 — transparency;
cl_hud_bomb_under_radar 1 — bomb under the radar;
cl_hud_color 8 — HUD color;
cl_hud_healthammo_style 0 — style of the lower part of the interface (health / ammo, etc.);
cl_hud_playercount_pos 0 — position of the player count indicator;
cl_hud_playercount_showcount 1 — show the number of players in numbers;
cl_hud_radar_scale 1.1 — radar size;
cl_radar_always_centered 1 — the radar always centers, this config ceh9 CS GO uses most often;
cl_radar_icon_scale_min 0.6 — radar size;
cl_radar_rotate 1 — radar rotation;
cl_radar_square_with_scoreboard 1 — type of radar when tabulated;
cl_radar_scale 0.5 — radar size (inside);
cl_color 3 — color in the lobby.
Such parameter of cfg as hud_scaling can vary – the total size of the HUD (from 0.05 to 0.95).
ceh9's CS:GO mouse settings:
ceh9's CS:GO mouse settings:
Sensitivity in the game: 1.9.
Sensitivity in Windows: 3.
DPI: 1600.
eDPI: 3040.
Mouse acceleration: 0.
Zoom sensitivity zoom_sensitivity_ratio_mouse: 1.
Polling rate: 1000 Hz.
Acceleration m_mousespeed: 0.
Mouse read mode m_rawinput: 0.
Acceleration m_mouseaccel2: 0.
Launch parameters for CS GO by sen9: description
To set up the preliminary account settings, you need to open Steam → Library → Counter-Strike: Global Offensive → Properties (right-click) → Launch options. The ceh9's CS GO settings are the following commands:
-novid (to remove the introductory logo).
-threads 4 (to use four cores in the game). You can view the number of computer cores by opening the "Processors" section in the device manager.
-high (start the game with high priority). It is not recommended to use for a weak machine.
-freq 120 (the more, the better).
-tickrate 128 (frequency of client / server connection updates). If this setting doesn't work, you have to install 64.
-w 1280 -h 960 (resolution, width / height in pixels, width / height).
-console (enable console).
Crosshair: CS:GO Senya's Navi Settings
Dynamic crosshair (style 5) with the outline.
ceh9's CS GO Crosshair: commands in the console:
cl_crosshairstyle 5;
cl_crosshaircolor 1;
cl_crosshairsize 1;
cl_crosshairgap -1;
cl_crosshairdot 0;
cl_crosshairthickness 1;
cl_crosshair_drawoutline 1;
cl_crosshair_outlinethickness 1;
cl_crosshairusealpha 1;
cl_crosshairalpha 255.
You can download the configuration online. It is freely available.
Ceh9's CS GO video and graphics setup
Resolution: 1280 x 720.
Scaling mode: stretched.
Refresh rate: 144 Hz.
Aspect ratio: 16: 9.
Power Saving Mode: Off
Brightness – maximum.
Mode: "Monitor".
Setting the shadows – medium to high. At low, you may not notice something necessary.
Vsync (vertical sync): off
Ceh9's CS GO tactics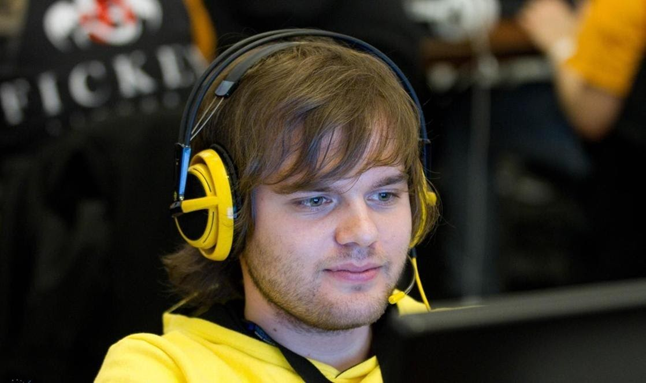 In his stellar years at Natus Vincere, ceh9 was in the role of a lurker. Lurker is a hidden player. He acts alone, away from partners – he collects information about rivals, can go behind them, and carry out important murders.
How many hours does Arseniy spend in CS: GO?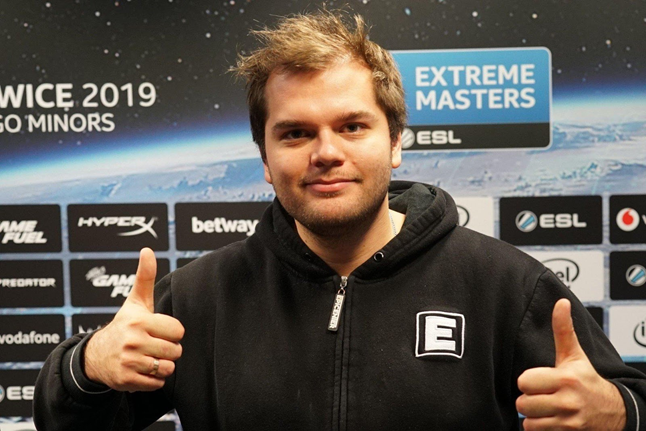 It is difficult to count ceh9's number of hours CS GO in matches. But it is known that Senya played in 68 official CS GO tournaments as a member of the Natus Vincere team during 2010–2013.
Arseny's training process
There is no information about the training process itself. But Senya Navi himself says that he watches a lot of TV shows to relax after training.
Senya's CS:GO transfers
Arseniy played in the Natus Vincere team, was engaged in coaching in pro100. Currently playing at ROG.
Player's personal life
Sen9 CS GO lives in Lviv. He is married. Education – School No. 17, bachelor's degree National University "Lviv Polytechnic". Arseniy's sister, Trynozhenko Lidiya Serhiyovna, works as the director of the Kalyaki-Malyaki children's studio. Senya is a fan of the rock group DDT, loves Yesenin.
FAQ
In which team did Arseniy Trynozhenko achieve the greatest success?
In Natus Vincere.
What position did he play?
Lurker.